
8th June 2017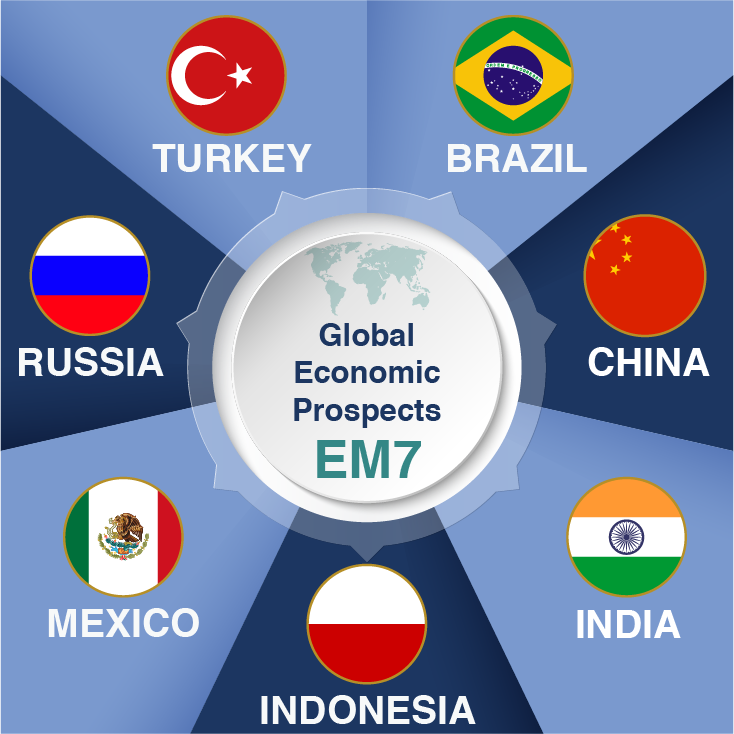 The World Bank has published their latest flagship report on the state of the global economy – Global Economic Prospects, 2017. Here's what you need to know:
Be Cautiously Optimistic
Increased manufacturing and trade, rising market confidence and stabilizing commodity prices around the world have the World Bank pegging their global economic growth forecasts at 2.7% in 2017. While this will be the fastest rate of growth seen in the last seven years, long-term global economic prospects remain clouded by political uncertainty and renewed financial market turbulence.
Accelerating Global Economic Growth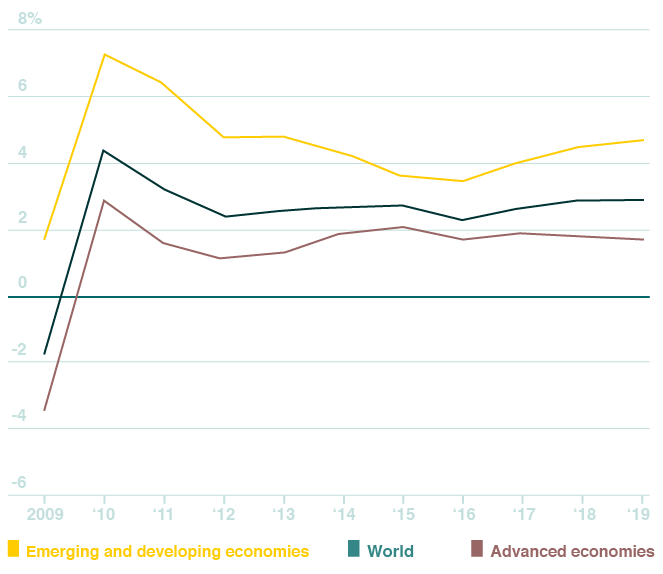 Source: World Bank (2017)
Think Carefully About the Revival in Global Trade
Healthier industrial activity, investment and commodity prices fueled a revival in global trade growth to 4% in 2017, from a post-crisis low of 2.4% in 2016. Efforts towards trade liberalization over the last few decades have added an estimated 1% to global GDP every single year. Unfortunately, new global trade restrictions could derail this recovery. The World Bank cites the Trump administration's 'America First' policies as a potential trigger for escalations in tariffs and other trade barriers. Such restrictions would fall disproportionately on China and other Asian economies. Exports and investments in Mexico are also at risk by the planned renegotiation of the North American Free Trade Agreement. Similar threats apply to the United Kingdom with their upcoming negotiations to leave the European Union.
.
Trade Liberalization of Global Markets has Fueled Growth
Trade's Share (%) of Global Gross Domestic Product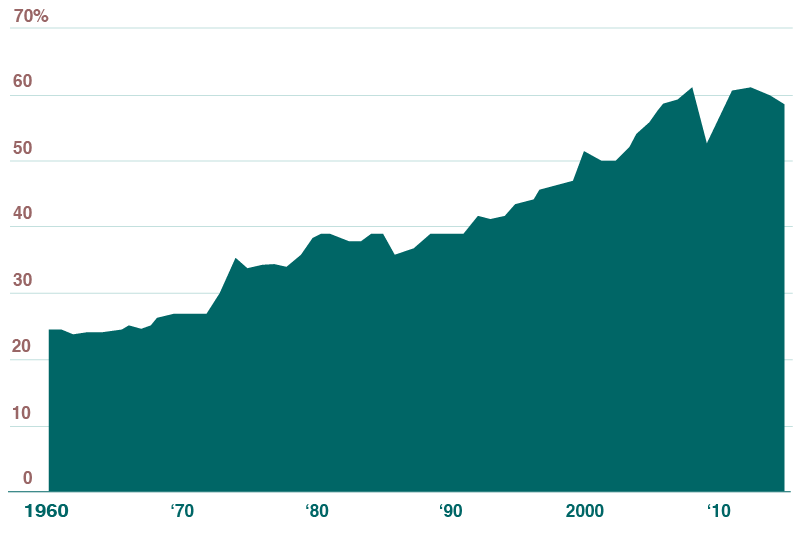 Source: World Bank (2017)
Remember Foreign Direct Investment
 Foreign Direct Investment (FDI) is expected to rise by 5% this year to nearly $1.8 trillion, after falling by 2% in 2016 to $1.7 trillion. This is mainly due to continued global economic expansion, a resumption of trade growth and the revival of corporate profits. While the United States, China, and India were highlighted as top prospective destinations for FDI this year, emerging economies are expected to be the highest performers. Their forecasted gains of 10% this year are extremely welcome, especially when considering the 14% decline experienced in 2016. This is also great news for the global economy, as the investment in sustainable development across these regions increases productivity, generates jobs and catalyzes economic growth around the world.
Know Emerging Economies Will Be the Engine for Global Economic Growth
Growth among the seven largest emerging market economies – Brazil, China, India, Indonesia, Mexico, Russia, and Turkey – continue to strengthen and outpace growth in G7 industrialized economies. While developed economies are expected to expand by 1.9% in 2017, emerging markets will do so by 4.1% in the same period. That's almost double the rate from 2016. Firming commodity prices, recovering industrial activity, stabilizing investment, and increasing confidence levels are supporting a recovery for emerging markets.
.
Emerging Markets Outperform the G7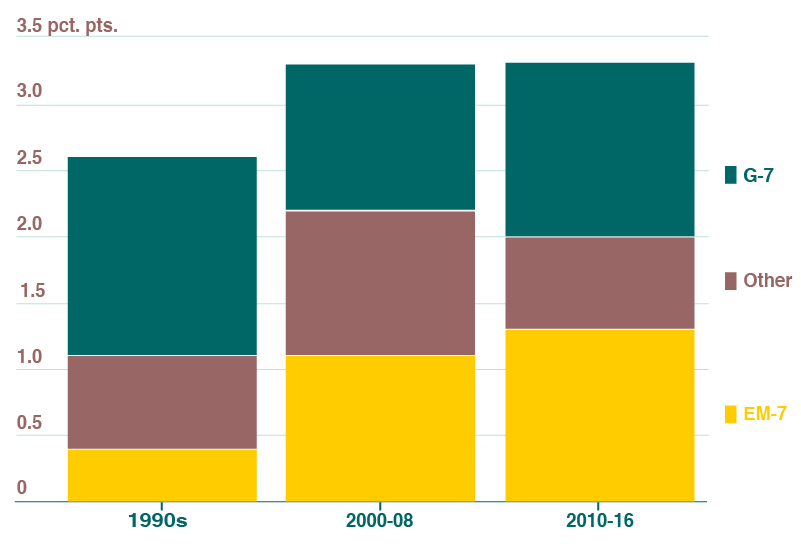 Source: World Bank (2017)
Even though the world is on its way to full economic recovery, emerging markets hold greater opportunity for the growth-oriented. Representing almost 40% of the global gross domestic product, a share that has doubled over the past 25 years, the demographic trend of 3 billion people, and rising, suggests outperformance. Emerging market returns have been impressive this year with equities up 47.8%, US dollar sovereign debt up 18.2% and local currency sovereign debt up 16.7%. With the rise of protectionism, political uncertainty and financial market turbulence across developed economies, investors should ask themselves if they have enough exposure to truly capitalize on the oncoming rebound.