
13th June 2017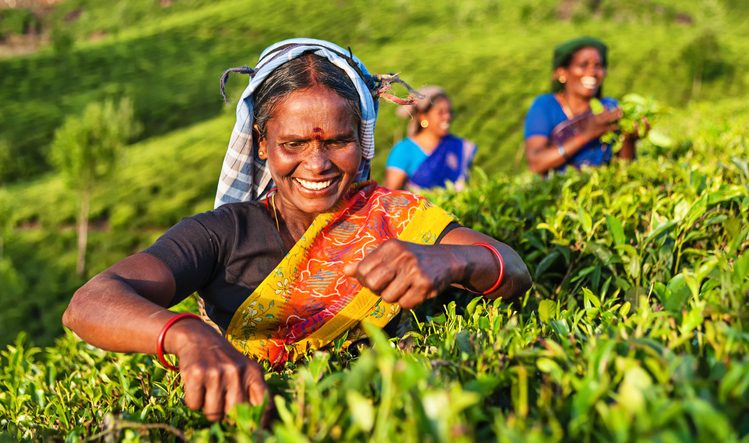 Gujarat Narmada Valley Fertilizers and Chemicals (GNFC) has been awarded the Porter Prize for Creating Shared Value, a prestigious award from the Institute of Competitiveness in affiliation with Harvard Business School, for their Neem Project. Successfully generating $3.9 million in 2016, the GNFC community initiative has provided employment for over 225,000 rural women in India. With plans to expand their operations from 4,000 village collection centers to over 12,000 across the country this year, the project has brought India closer to sustainability by using neem to naturally protect crops, improve soil health and reduce demand of urea – a synthetic fertilizer that is directly responsible for soil degradation and biodiversity loss.

Source: The Neem Project, UNDP (2016)
.
In May 2015, the Prime Minister of India, Shri Narenda Modi, mandated that all commercial use of urea fertilizer must be neem-coated. The neem-coating has been fundamental in helping the country achieve a record food grain output of 270 million tons in 2016, alongside a two million ton decrease in urea fertilizer use. GNFC utilized this government mandate to implement the Neem Project across the region. According to the United Nations Development Program (UNDP), this project raised women's income by 56%, increased their asset holdings, reduced domestic violence cases and lowered migration levels. The project has won nine different awards since inception, among them the Golden Peacock Award for Corporate Social Responsibility in 2016, the SKOCH Blue Economy Platinum Sustainability Award 2016 and the Global CSR Excellence Award.
By creating supplemental incomes for the rural poor while capitalizing on sustainable practices in modern agriculture, GNFC has successfully increased their own share value by over 300% in the past three years and finished the fiscal year up 63%. This exemplifies the profound impact that the implementation of sustainable initiatives has on boosting the value of commercial businesses.
Neem has a profound ability to rally business, government and civil society with one shared objective – to help protect the environment while creating unique and valuable economic opportunities. One of the most versatile trees on the planet, neem offers a natural, powerful and cost-effective solution to synthetic agrochemical use that has improved the livelihoods of millions of people around the world. With multiple applications, the neem tree enables direct access to a market forecasted to reach $1.8 billion by 2022.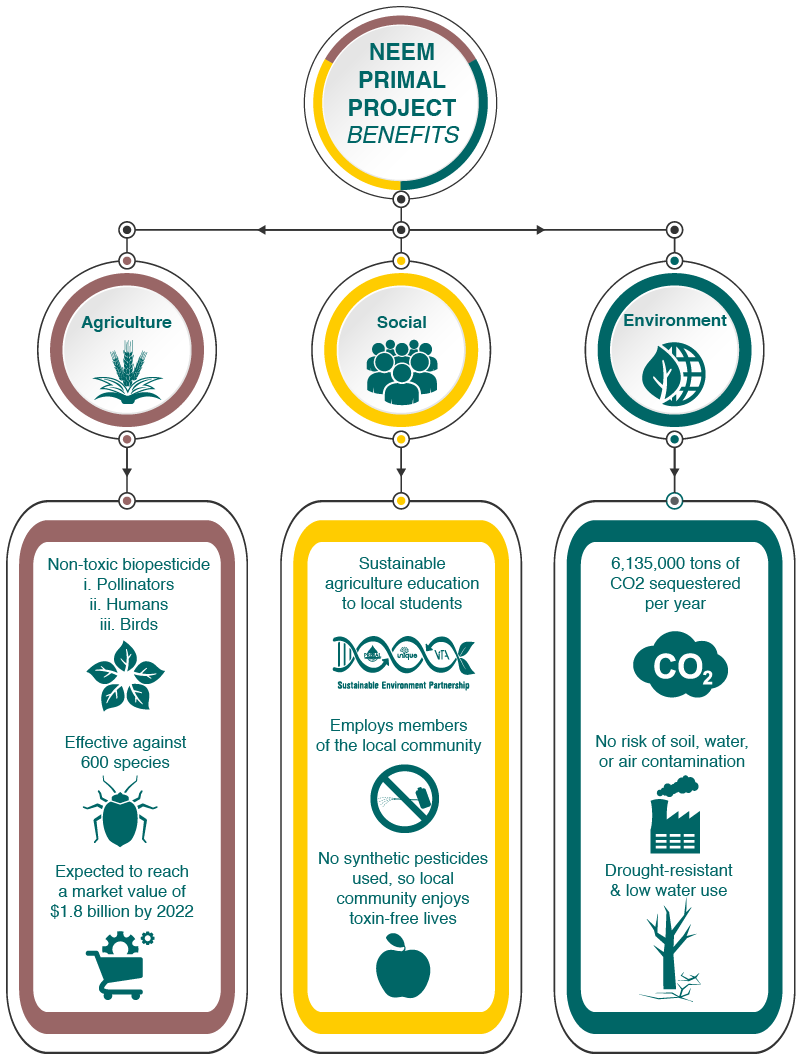 We at Primal Group are developing the largest commercial neem plantations known globally, working to shape an entirely new agricultural system that has the capacity to feed our rising populations while at the same time protecting the environment and the essential services it provides. We create shared value by planting an average 10,000 neem trees every week in Brazil, the country that is expected to be the world's largest exporter of agricultural products by 2020. This will enable us to develop safe, sustainable and regenerative end-user retail products across the agricultural, beauty and personal care markets while supporting the local community. Since inception, we have prioritized social responsibility and environmental protection by strengthening employment prospects in the region and local communities in which we operate, providing educational initiatives focused on sustainable agricultural practices through our Sustainable Environment Partnership.