
2nd November 2017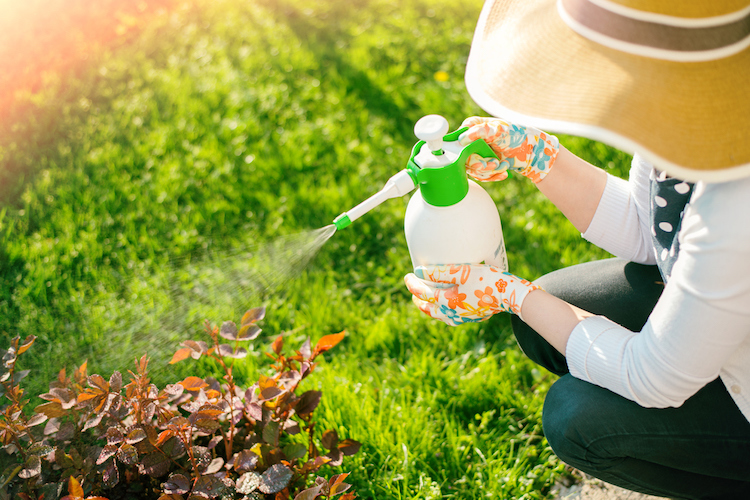 Feeding the world in a safe and sustainable manner is a considerable challenge, especially with a rising global population, significant arable land degradation and crop yields starting to show a decline. The primary obstacle to sustainable food security today is an economic model and thought system, nurtured throughout the industrial revolution, that views social progress as the ability to produce at maximum capacity and at any financial or environmental cost. This attitude is on the verge of profound change. Natural solutions for comprehensive crop care such as neem are well positioned to set the foundation for a revolutionary transformation in global agriculture.
The global market for agricultural biologicals such as bio-pesticides and bio-fertilizers are showing impressive growth and momentum. The global bio-pesticide market reached $3 billion in 2016 accounting for 5% of the global crop protection industry. Forecasts place the bio-pesticide market at $7.6 billion in 2022, with a compound annual growth rate (CAGR) of 16.7%. The global bio-fertilizer market reached $1 billion in 2016 and is expected to reach $2.6 billion by 2022 at a CAGR of 13.4%. By comparison, the growth of the synthetic agrochemical market has waned over the past few years only growing at annual rate of 4.8%. By 2050, the bio-pesticide market is expected to equalize with its synthetic counterpart in terms of market share.
.
The Bio-Pesticide Market is Expected to Overtake Synthetics by 2050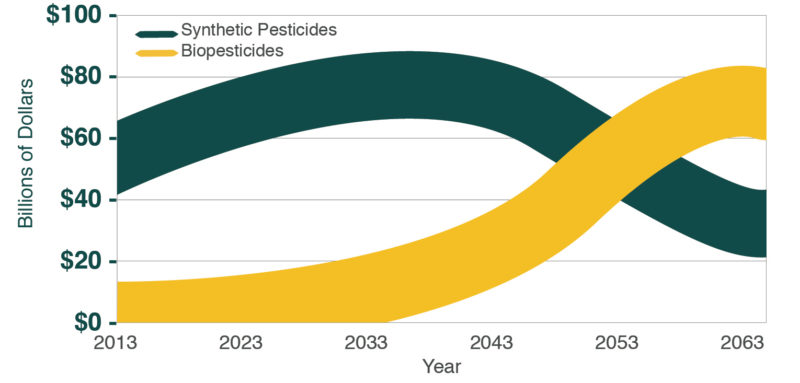 Source: Lux Research, Inc.
.
What options do we have for natural crop care? As of 2016, there were 400 registered biopesticide active ingredients with more than 1250 registered bio-pesticide products. These range from microbial pesticides, plant-incorporated protectants, and biochemical pesticides. The most effective are microbial pesticides as they offer various modes of action including insect growth regulation, feeding deterrence, repellence, fungicidal control and induced resistance. Due to the driving factors behind the push towards sustainability, biochemical pesticides are primed to dominate the biological pesticide market.
.
Types of Bio-pesticides

Source: Environmental Protection Agency (2017)
.
Neem is proven to be one of the most effective and harmless of scalable biopesticides available on Earth, providing a simple to prepare inexpensive and nontoxic alternative to a number of synthetic pesticides. Neem even doubles as an effective biofertilizer. The market is booming alongside the increasing demand for organic products around the world. Neem comprises a market expected to grow from $653 million in 2015 to $2 billion in 2022 at a compound annual growth rate of 17.4%. Import-led and mostly dependent on exports from Asia and Latin America, neem is currently a highly fragmented market with small-size players who do not have a fixed channel for sales on a large scale.
.
Global Neem Extract Market, by Application, $M (2012-2022)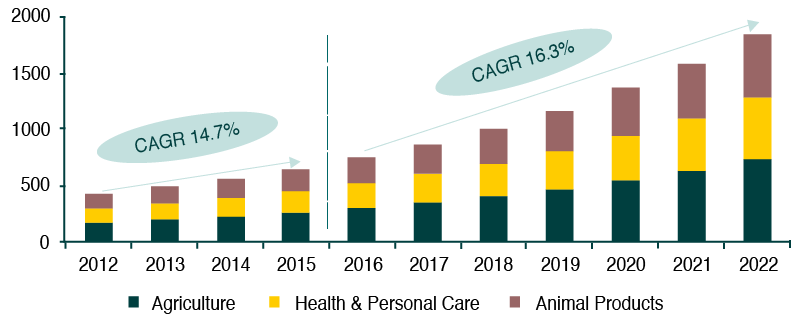 Source: P&S Market Research (2016)
.
Actively managing the largest commercial neem plantation in the world, Primal Group is fully capitalizing on the exciting opportunity in this market. Entering the industry 'ahead of the curve' has enabled us to explore all stages of the supply chain from large-scale commercial plantations to the development of multiple end-user retail products.
We are in great need of innovation and technology in crop care to supply food for our rising population. For the past century in global agriculture, the most damaging solutions were also the most accessible, cheap and globally utilized. Today, focusing on short-term gains over the long-term health of our planet is no longer a viable option. Consumers worldwide are calling for action. As people become more educated and aware of agriculture's more dangerous traditions, more pressure is placed on producers and their governments to change archaic policies in favor of organics. This will further expedite the industry's transition to safer and sustainable practices around the world.